For a Complete Peace of Mind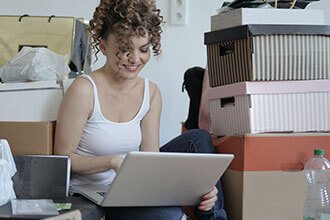 One of the most challenging steps for any business is moving an office or commercial space to a local or new city. Therefore, as a business owner, you need to find a reputable and professional Varanasi commercial moving company skilled at managing any complex moving assignment in a time- and money-effective manner. Jet Cargo Packers and Movers has more than five years of professional expertise in handling commercial moves safely and efficiently. We have acquired many happy and satisfied customers in Maheshpur, Lanka and Bhelupur.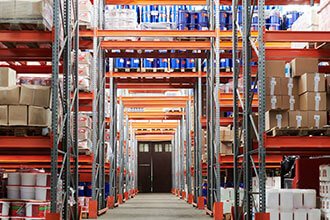 If you are looking for a safe and secure location anywhere in Varanasi, you have come to the right place. Jet Cargo Packers & Movers can provide you with affordable storage and warehouse facilities that are convenient, clean, safe, and secure. Our storage or warehouse spaces are spotless, fast, and well-equipped to meet your short-term or long-term storage needs for residential or commercial goods in and around Varanasi provinces, including Daranagar, DurgaKund, and Hanumaan Ghat. Contact us to speak to one of our friendly staff members to arrange your move!
Jet Cargo Packers and Movers is a leading and quickly growing moving company in Varanasi known for providing the best support at every step during all residential moves across Varanasi, Uttar Pradesh. Our experienced, courteous, and diligent teams of packers and movers ensure the utmost safety of our customers' belongings for a stress-free move without breaking the bank. Our state-of-the-art transport facilities, equipment, Quickly and superior quality packing materials will help keep your households perfectly safe and intact throughout your residential move.
Loading and unloading is a difficult task. It is possibly the most challenging and exhausting task in a Shifting Process. You may have to lift heavy items to load them onto a truck. When you pack heavy items by yourself, you may inadvertently injure yourself. However, you can now avoid such a time-consuming and stressful situation by hiring our expert loading and unloading services. They are well aware of which item or package should be placed first. When goods arrive at a new location, they must good unload all household goods boxes.
Car Transportation is an arduous task requiring a lot of professional expertise and completion. Car and bike services from one place to another place are not accessible. Even a slight mistake will cause scratches to your car.
Sudi Packers & Movers is a leading car and bike transportation services provider in Maheshpur, Varanasi. While executing car and bike carrier services, we make special safety arrangements, from packaging and loading to transit and delivery. We quote affordable rates of car and bike carrier services to customers.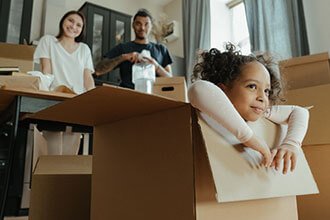 While you are planning to move a long distance across the provinces in Varanasi, consider only the best inter-provincial movers companies nationwide you can bank upon with confidence. Jet Cargo Packers and Movers are countrywide renowned as the most reliable and committed long-distance movers company in Varanasi, offering a comprehensive list of long-distance residential and corporate removals services across the cities and provinces in Varanasi, I.e. from Lahartara to Mahespur. We ensure the total security and safety of your belongings route.
Jet Cargo Packers and Movers are a fast and credible packing and moving company that provides affordable services. Our wide range of services includes the best packing & moving services, office packing and moving services, local shifting services, commercial packing and moving services, Car & bike shifting services, Insurance services, Storage services, Warehousing services and International moving in Varanasi. Our Experts have helped numerous customers from various parts of India to shift from their homes or office premises hassle-free.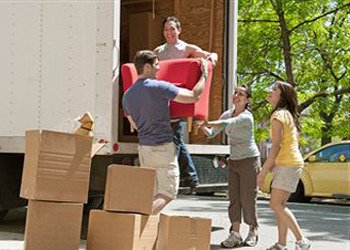 Local shifting in Varanasi is not easy. It is complex and challenging work; it should be done carefully. Otherwise, even a small mistake will result in a significant loss. Therefore hire us for local shifting to have a hassle-free relocation. We ensure your local shifting in Mahespur, Varanasi is done by our expert employees. They are well trained to handle packing and moving goods in Lahartata, Varanasi and India's top cities. People engage in local shifting in Lanka, Varanasi time they suffer the loss or damage of goods. We are the best in local shifting in Varanasi.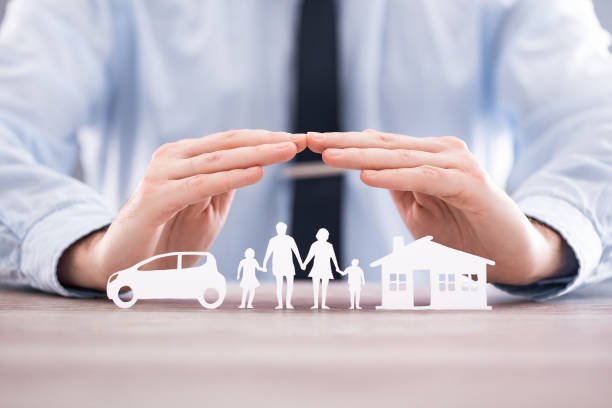 We offer an insurance service facility that guarantees every item's safety in case of accidental damage during transit. For hassle-free services, the experts in our firm serve our valuable clients with insurance documentation to save their precious time and money. Thus, we ensure your goods with some of the recognized and dependable insurance companies. With our Goods Transit Insurance Services, we can deliver your interests in the condition they were packed in. Our services are reasonably charged with our hard work and dedicated efforts.
MEET OUR EXPERIENCED IN SERVICE
WE ARE EXPERTS IN OUR FIELD
Jet Cargo Packers and Movers are the best packers and movers in Varanasi, Very good packing materials are used by them, I am very satisfied with their work.

Get free Online Consultation and get all your doubts clarified with our expert packers and movers team, who would guide you on how to make a safe and comfortable shifting service.
We work hard to ensure the standard of service that we offer is high enough that our customers are not only satisfied with what we do, but also recommend our services to their friends and family.